Two important people. One important date.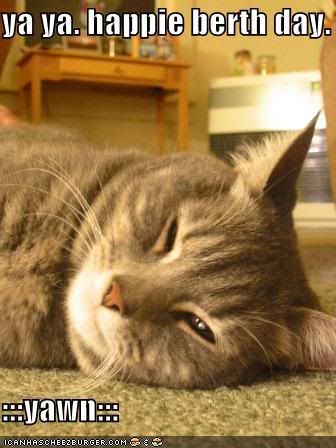 What a birthday month here at the Boost!!! I've realized lately that I haven't got in the habit of celebrating our teammates' birthday on BoostStrapping. Sure, we hit up good ol' DZ Akins every birthday and enjoy a heavy kosher breakfast together, but they haven't been recognized here on the official channel of eBoost shenanigans. Well that changes here and now. Forest celebrated his birthday a few weeks ago (Joel, I heard you forgot ... that sucks, man...) and today, two of his Fave5 celebrate the same birthday! His momma, and his BFF since the second grade, Joel. Some may call it coincidence that these two share the same birthday. We call it "serendipity".
Forest's mom is an AWESOME lady, we love her here! She and Forest share an outstanding mother/son relationship, one that would make most envious. Joel is a cooooool cat himself. We'll always remember how much he helped us out with our wiring when we were getting started. You both are part of eBoost's extended family...whether you like it or not! Haha...SUCKAHS!
Cheers to an amazing upcoming year! All the best wishes for you both and please, please, please finish your ice cream tonight so Forest doesn't have to bring it to work and tempt us with it. Neopolitan is such an sweet seductress...
Peace, love, and all the happiness you deserve,
Team eBoost